It's my birthday time of the year.  It's not that I don't like getting older. It's just that I'd also like getting wiser or smarter. Unfortunately, this rarely happens. I believe that's also true for most of you out there. Can we do something about it? No. In this case, what's left is to celebrate.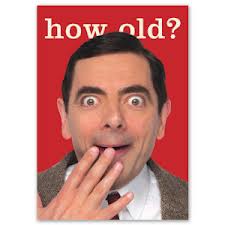 I like birthday parties. If fact I like all kind of parties – wedding receptions, new baby parties, men only parties, girls only parties, hanging out with friends, name days parties etc.
Then why am I so stressed about my birthday party every single year. I never liked the preparation and organization of my own birthday. I always thought how amazing it would be if my friends or family surprise me with something. Never happened.
So, as most of you I have to choose by my own what to do. Shall I have a home party? Or it's rather better to celebrate at the best night club in Burgas? Perhaps it would be a good idea to dine out at a cozy restaurant with my family.
I still have around 24 hours to decide what would it be this year. In the mean time let me think which are the most appropriate and ideal restaurants for birthday party in Burgas.
Let's start with the Boulevard. The Boulevard Pub and Restaurant is a nice and cozy place, where one can gather many people and celebrate. The food is good, and the pizzas – magnificent.
Another option could be the Red Fox Pizza and Pub. There is a fixed menu, but everyday the owners that manage this small and charming restaurant in Burgas, in the hearth of the town, add new fresh ideas and daily delicious meals to the menu. The staff and the owner are always happy to help choosing the right dish for you. But the maximum of people to attend to your birthday party should be around 10, if you want everyone to feel comfortable. As I say, this restaurant with Italian food is small.
Once, some years ago I arranged my birthday party in Incanto Italian restaurant in Burgas. The marinated pork ribs along with the special herbs baked potatoes were oh, God, heavenly delicious!!! Too bad they no longer have them in the menu. If you choose this Italian restaurant for a birthday party, better make a reservation for a week day. Otherwise you risk to listen to the boring or, who knows could be interesting stories, of the Italians on the table right to yours. I adore the Incanto Italian restaurant. It's one of the romantic restaurants in Burgas,  the atmosphere is intimate… But when crowded it gets too intimate for my personal taste.
If you like to spend more money and prefer more luxurious restaurant in Burgas, with sofisticated spirit around you – than the Neptune Restaurant in Burgas is your place. Just make sure you make your table reservation in advance.
Let's say you are a real admirer of the Bulgarian Cuisine. In this case I strongly recommend the Tenyovata Kashta Traditional Bulgarian Tavern Restaurant  in Burgas. Everything there from the plates, table clothes, meals and menu are traditional Bulgarian. The restaurant interior is typical and authentic Bulgarian. And if in summer, the garden is so refreshing and allows you to relax and have a drink or two more that planned.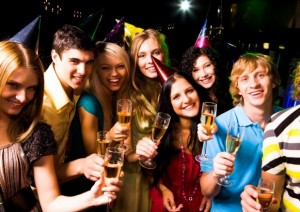 At prima vista these restaurants are ideal for birthday parties. And after that, when the night is still young, les't go to a club.
If your birthday party is at the Neptune restaurant – well it so easier just to go the next door and change the place with the Neptune Bar.
Another good option is Backstage Club. Or why nor Bar Bez Ime /Bar with no name, especially on Friday and Saturday when there are bands playing live music. Keen for a Dj party – then Kashmir Bar in Burgas is the best for you.
I think, I took my decision where and how to celebrate my birthday tomorrow. See you there!