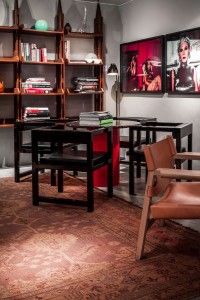 Burgas is the nest, the cradle of artists, actors, poets, writers, painters, singers. Not the nest in which they gather to create and share experiences; but the one in which they are born. Here, in Burgas they are raised and nursed with art potential maybe by the sea and the breeze of carelessness it brings. And when the artists grow up, they fly away from the nest to distribute the free spirit to the whole world. Sometimes they return for biennial exhibition or a show.
But the artistic souls of Burgas never linger long enough so that we are able to really feel the artistic bohemian spirit of the city. And how nice it would be, if in Burgas arises such intellectual creative artistic environment for long. We do not know much about art, though we often visit different galleries and opening exhibitions. However, the majority of young people in Burgas prefer to spend their time in a bar, a restaurant, or a night club where they can eat and drink in the company of friends. And why not combine both – art and food?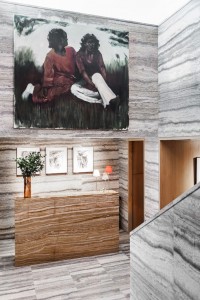 That's exactly what three of the most creative minds of Hong Kong – Alan Lo, Yen Wong and Paulo Pong have managed to create –  Duddell's – a multifunctional venue hosting cultural events, which offers an extensive menu .
Duddell's is not a restaurant or a gallery, but actually both. It's a fine amalgam of fine food and fine art. Hosting a restaurant and cultural salon, Duddell's is situated on 2 levels occupying 3rd and 4th floor of the mansion Shanghai Tang in Hong Kong Central district. Designed by London situated Studioilse, the  Chinese Restaurant relies on an eclectic mix of modern mid- century furniture, traditional ethnic rugs in contrast with the wall color of travertine and polished cement walls and floors. The entire interior is fighting for attention, withdrawn from the huge balcony that gives a breathtaking tranquillity of lush tropical garden.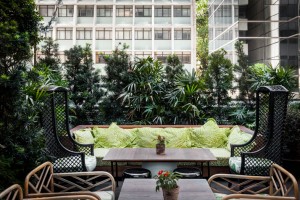 Duddell's is designed to be a focal point for an art – lovers who desire to eat delicious food prepared and along with her to feed new ideas and concepts. In this art restaurant, a number of cultural events such as exhibitions, literary readings, performances are organized. Along with temporary exhibitions and installations, restaurant gallery Duddell's is home to a collection of Chinese art graphics of 20th century.
The Art Restaurant Duddell's emphasis on the multicultural character of the area by preserving and promoting local cultural and creative heritage.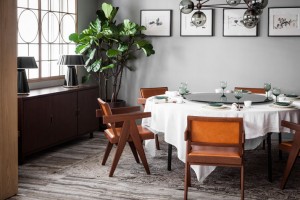 One of the longest traditions for centuries in the daily life of Chinese people is drinking tea. Offering tea is an elegant demonstration of hospitality and a play a role in Chinese rituals – religious rites during weddings and other ceremonial acts. Tea is at the heart of Chinese culture, illustrating the artistic temperament of the Middle Kingdom to the present day. Just like in an authentic tea house, restaurant gallery Duddell's continues the tradition of offering delicious varieties of tea, according to ancient Chinese tradition, so as to pamper you with pleasure.
Food and art offered by the restaurant Duddell's just for connoisseurs and surely satisfy every taste.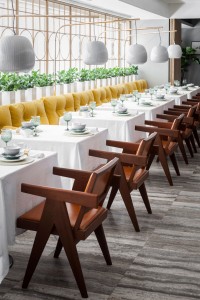 Unfortunately, here in Burgas, an art restaurant of this type is missing. And hardly ever be designed an art restaurant – gallery of this scale. Understandably, we can hardly comparable Burgas to Hong Kong's. Except that both cities are located on the sea shore. Someday maybe we will visit the southern part of China to taste traditional Chinese cuisine , but for now remain in South Bulgaria.
Burgas has several Chinese restaurants, which at first can quench our hunger for Chinese food and Chinese cuisine. And still, the town has a place that combines art with food – Italian bakery Romeo and Juliet Burgas. True, kitchen and space of Romeo and Juliet are absolutely different than those of Duddell's. But just as the restaurant gallery of Hong Kong, Italian bakery Romeo and Juliet artistically creates an environment in which literary readings, art and food made ​​with love.