13 years now Bacchus magazine holds a competition for Restaurant of the Year. Recognized in any of the six categories means that the restaurants, winning the first place in any of the categories: Restaurant of the Year, Best Hotel Restaurant, Debut, Original cuisine, Delicious place or The best selection of drinks, maintains high standards and the win honors the professionalism of restaurateurs, chefs, sommeliers and the whole team of the winner restaurant.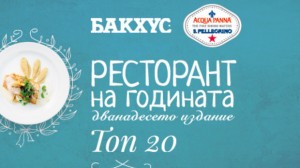 We were extremely happy to learn that among the 20 finalists for the Restaurant of the Year 2013 is one of our favorite restaurants in Burgas the Rosé Restaurant Burgas.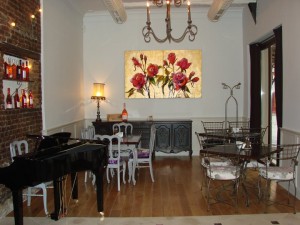 Rosé is a unique restaurant in Burgas – subtle and refined. Located on the busiest pedestrian street in Burgas, Rosé restaurant has the feel of a cozy French restaurant in the quiet streets around Paris. Meals offered by Rosé restaurant  Burgas have their unique delicate taste and the service is impeccable and delicate. Rosé is by all means a high-end restaurant frequented by foreigners and tourists in Burgas. Local people are somehow afraid of the fine atmosphere and elegant interior design of the restaurant Rosé. Maybe in Burgas we are not used to spoil ourselves. Because this is exactly what Rosé Restaurant in Burgas promise – to pamper you. To deliver you a culinary delight and aftertaste of carefully selected wines that remain in your memory for long wearing and slight flavor of that softest French melody which was gently spreading around the tables of Rosé Restaurant in Burgas.
We look impatiently forward to the end of May, when the jury of the Bacchus magazine will announce the winners. And we are confident that the Rosé Restaurant Burgas will be among them!
/photos by Bacchus magazine and Rosé Restaurant Burgas/